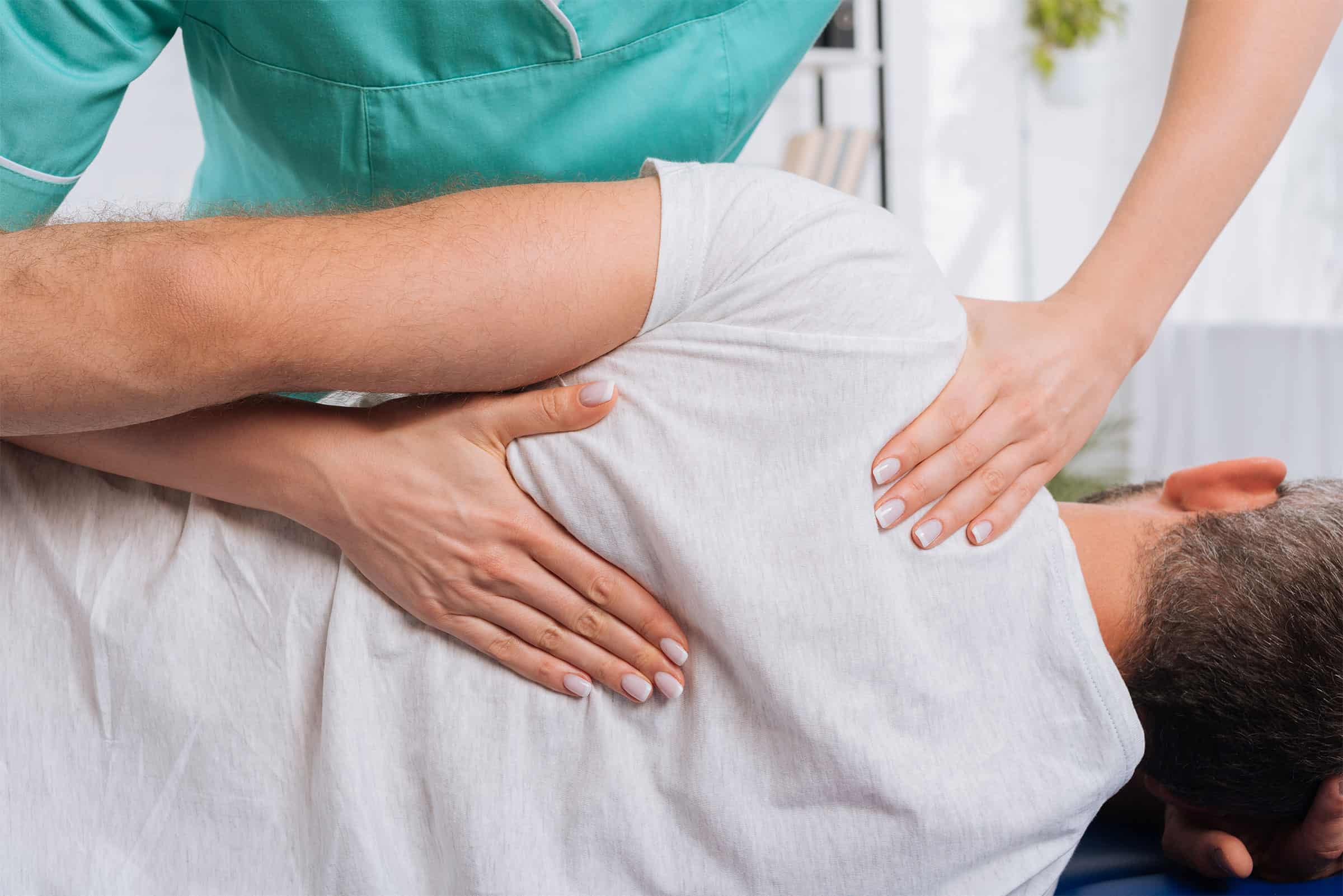 Research determined that people suffering from back pain who did not utilize Chiropractic care experienced a 41% greater risk of surgery than those engaged with regular spinal care and treatment. All procedures assume both risk and potential benefit. Few interventions come with more risk than a surgical operation involving the spine. The spine represents a complex structure with many moving joints and unique parts. Many experts and some surgeons argue that the benefits of doing spinal surgery often does not outweigh the risks. Yet people face thousands of spinal surgeries recommendations every day. Chiropractic represents the most accessible, low-risk, proven solution to anyone suffering from back pain. Utilizing Chiropractic care provides hope and opportunity for a better future to anyone considering spinal surgery.
Too often patients suffering from back pain do not receive a comprehensive education on the options available to them. Every patient deserves options and the opportunity to make a rational and deliberate choice about their own health. The medical system standard largely involves the use of drugs and surgery, but the digital information age provides new options. New and available research challenges old dogmatic one-size-fits-all approaches to the delicate topic of health care.
Achieving the greatest results with the least invasive mode of intervention depends on which provider a patient seeks first. A 2013 study published in the reputable Spine Journal showed that workers with musculoskeletal pain (pain relating to the bones or muscles) experienced a greater risk of surgery if the first healthcare provider seen was a surgeon instead of a Chiropractor. Approximately 43 percent of workers who visited a surgeon underwent surgery within three years. Only 1.5% of patients who visited a Chiropractor needed surgery. These findings prove significant to the patients and the providers.
Most people readily choose the least invasive, least expensive, and the least harmful approach with the smallest risk of side effects when making health-based decisions. Evidence clearly determines that a Chiropractor represents the best research-based option for any and all musculoskeletal problems.
The influence of a Chiropractic adjustment impacts much more than musculoskeletal problems and proves to be one of the most important health decisions a person can make for their overall health and well-being. An intimate relationship exists between the spine and nervous system. The nervous system impacts the overall health of every organ in the body. A more aligned and mobile spine allows the body to experience the optimal benefits of a healthier body, mind, and life.
Chiropractic adjustments influence the function of the central nervous system. Better brain to body communication also decreases the amount of stress hormones in the bloodstream. These welcome improvements to bodily health also comes without the use of drugs while still reducing pain and increasing mobility. Chiropractic adjustments continue to build a litany of evidence-based research proving that healthier nervous systems improve immunity, digestion, breathing, and energy. Chiropractic benefits the entire family and continues to be a revolutionary approach to achieving greater health and well-being for all ages.
Spine 2013 "Early predictors of lumbar spine surgery after occupational back injury: results from a prospective study of workers in Washington State." BJ Keeney, D Fulton-Kehoe, JA Turner, TM Wickizer, KC Chan, GM Franklin
COMPLIMENTARY CONSULTATION
Are you wondering if Chiropractic care is right for you?  CORE Health Centers – Chiropractic and Wellness can help! Give us a call or text us at: 844-814-CORE(2673) or request an appointment below and schedule your Complimentary Consultation today! 
Request a Complimentary Consultation
Want more information before you schedule?  No Problem!  Check out all the convenient CORE Health Centers locations near you:
Lexington, KY (Hamburg)
Lexington, KY (Beaumont)