Hiring
Exceptional Doctors
Join our Chiropractic Family!
Up to $5000 sign on Bonus!
We are GROWING and we are looking for great doctors to join our team!  
Our mission is to provide the communities we serve with the highest level of chiropractic care available and the only way we can do this is by hiring exceptional doctors. 
Is this you?
If you are looking to join a winning team with great a compensation package, great benefits, and sign-on bonus, then let's talk and discuss possible opportunities.  We currently have 19 locations throughout Kentucky and West Virginia with plans to expand throughout 2023!
You will be able to pursue your passion of caring for patients in a comprehensive chiropractic family practice tailored to our patient's unique needs. Without the added stress of every entrepreneur's nightmare – having to be everything for everyone.
We offer a highly competitive salary and compensation package that includes:
• Up to $5000 Sign-on Bonus
• 401k
• Full Benefits Package
• Paid Time Off
• Paid Medical Malpractice
• CE Credits up to $500 Annually
(Average doctor at CORE Health Centers earns over $100,000/yr)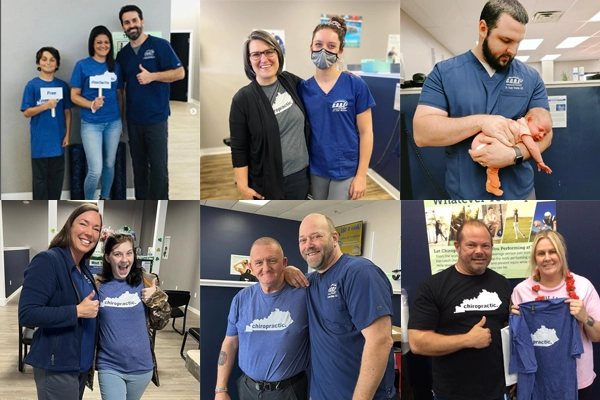 Business Support
We provide assistance, proven results, and support in critical areas of clinical success via:
Marketing – We provide external marketing for each CORE Clinic
Billing and Collections – is all handled for you via our billing team.
DC coaching/Practice Management – Our Coaching staff has over a decade of clinical and business experience with a successful track record of proven extraordinary results.
Front Desk Admin Recruiting & Training – We provide monthly recruiting and training of your clinic support staff.
Professional Development – A rising tide raises all ships. You will be amongst some of the most successful DC's and businesspersons in the profession.
Degree from an accredited university/college of Chiropractic
Chiropractic license in the state of Kentucky and/or West Virginia.
Encourages accountability among team members and patients.
Promotes a balanced, healthy lifestyle centered on chiropractic.
Possesses strong ability to create, plan and achieve goals.
Possesses ability to remain calm and professional during difficult situations (including employee write ups, patient upset etc.).
Uses clear and professional verbal and written communication.
Possesses ability to manage multiple projects and meet deadline
Disclaimer: All team members agree to consistently support compliance and CORE Health Center policies and Standards of Excellence with regard to maintaining the privacy and confidentiality of information, protecting the assets of the organization, acting with ethics and integrity, reporting non-compliance, adhering to applicable federal, state, and local laws and regulations, accreditation, and licenser requirements (if applicable), and CORE procedures and protocols. Must perform other related duties and assist with project completion as needed. Team member may be required to provide necessary information to complete a DMV (or equivalent agency) background check.