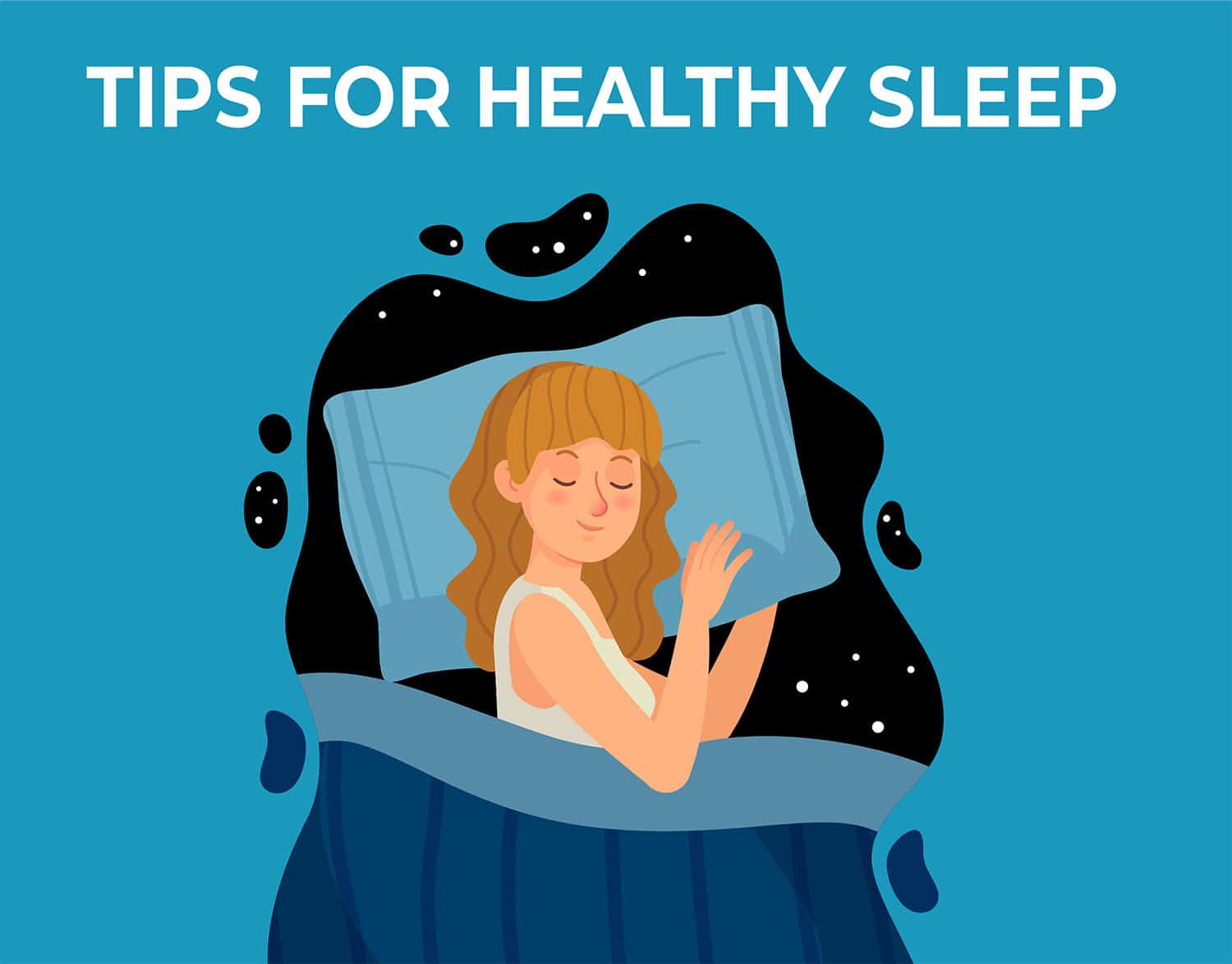 Sleep delivers vital necessities needed for quality life and health. Many biological processes occur during sleep. The brain stores new information and gets rid of toxic waste. Nerve cells communicate and reorganize and support healthy brain function. The body repairs cells, restores energy, and releases molecules like hormones and proteins. During sleep, hormones flood the body to aid in healing and repair. The stress component of the nervous system relaxes during sleep while the growth and repair component of the nervous system goes into overdrive.
Stress hormone levels lower, muscles paralyse, and an anti-diuretic hormone helps to reduce the need or urge to urinate. The immune system releases inflammation fighting cytokines to take advantage of healing without needing any movement or eating. Sleep consists of so much more than a daily task needed to keep people from being sleepy. The body requires sleep to stay alive and function optimally. Many negative conditions and symptoms occur as a direct result of sleep deprivation. Taking the time for sleep represents a precious and profound lifestyle change that adds years to life and life to years.
More than 70 million Americans (almost 22%) suffer from some form of sleep problem or wakefulness. 60% of those have a chronic sleep disorder with no cure. Drugs represent the usual treatment of choice. Nearly nine million Americans take powerful drugs to aid in sleeping each night. Not only do these sleep drugs associate with dangerous side effects, but they also do not target the cause of the sleep problem. Users tend to migrate into a pattern of long-term medication use.
Research published in 2015 linked spinal adjustments to improved neuro-endocrine function. Data showed that the hormones and chemical messengers that contribute to sleep can be changed and improved through spinal adjustments. Millions of chiropractic patients around the world report a side effect of deeper sleep or less wakefulness after beginning chiropractic care. Scientific literature explains this phenomenon.
5 Surprising Tips to Improve Sleep
1) Chiropractic adjustments – Regulate sleep hormones naturally.
2) Black out all lights when sleeping – research showed better sleep in blacked out rooms.
3) Lower room temperature to 68 degrees Fahrenheit – lowering body temperature by one degree increases sleep quality and quantity.
4) Lavender and Epsom Salt Bath before bed – Relax the body.
5) No screen use before bed unless using blue light blocking glasses – Screen time around bedtime increases the cortisol hormone and lowers sleep quality.
All sleep problems originate from some form of hormone shift or imbalance. Chiropractic spinal adjustments improve the production, release, and balance of hormones. Additional lifestyle modifications mentioned above also help the body experience better rest through deeper sleep.
A chiropractic adjustment does not treat or cure sleep problems. Chiropractic removes interference from the nervous system through specific spinal adjustments. Those people struggling with wakefulness or poor sleep quality can take the first step towards better rest by contacting a local chiropractor.
Medical Hypotheses December 2015
"Measureable changes in the neuro-endocrinal mechanism following spinal manipulation." Kesava Kovanur Sampath, Ramakrishnan Mani, James David Cotter, Steve Tumilty
COMPLIMENTARY CONSULTATION
Are you wondering if Chiropractic care is right for you?  CORE Health Centers can help! Give us a call at 844-814-CORE(2673) or request an appointment and schedule your Complimentary Consultation today! 
Request a Complimentary Consultation
Want more information before you schedule?  No Problem!  Check out all the convenient CORE Health Centers locations near you:
Lexington, KY (Hamburg & Beaumont Areas)